emu farming in GUJARAT 9501934442 solan emu farms RTF3 - Borsad
Saturday, 9 February 2013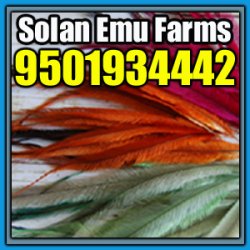 Contacts

ashish

9501934442
Item description
9501934442 Solan Emu Farms
all India trade supply and back up
When its emu farming be sure to have future, security and lots of opportunities for you
Emu farming is a booming business in India not just become everyone is following each other, rather its getting grip in various industries like food and beverages, cosmetics and ointments, health and fitness and apart from that it has made India the 3rd international exporter of emu oil.
Still more doubts for starting this business
Do call us !
Or you might lose an opportunity to become a millionaire !
Emu farming "a million dollar business" that can change your future and present too.
Pick up the phone and call dial 950-193-44-42
Become a proud farmer of the world's second largest flightless bird.